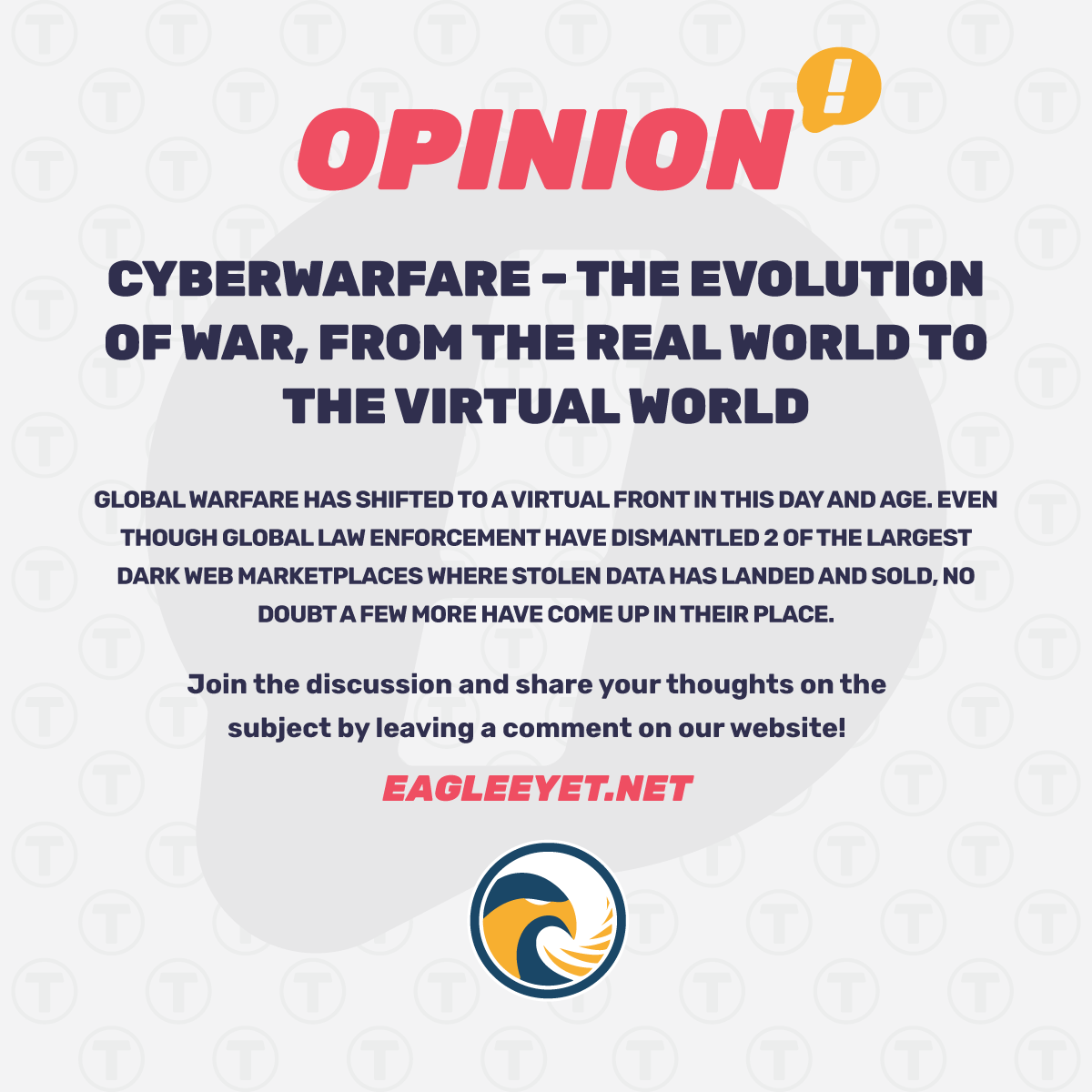 I am subscribed to a large number of cybersecurity-related blogs and mailing lists and the amounts of varying attacks that I see on a daily basis leaves me in awe, especially when they could potentially be prevented.
Global warfare has shifted to a virtual front in this day and age. Even though global law enforcement have dismantled 2 of the largest dark web marketplaces where stolen data has landed and sold, no doubt a few more have come up in their place.
What I find interesting given there are some countries that have cyber warfare departments and specialists, why more countries do not start fighting back against the black hat hackers.
Two countries that come to mind and are big in the news right now are Russia, who is going after everyone that is against them in the war they are carrying out in Ukraine. The other is North Korea who has been confirmed for carrying out the 3cx supply chain attack as well as the huge Solar Winds compromise.
Will warfare evolve to virtual war or still continue on the traditional battlefield or evolve to a virtual one or both?
Feel free to share your thoughts in the comment section below.