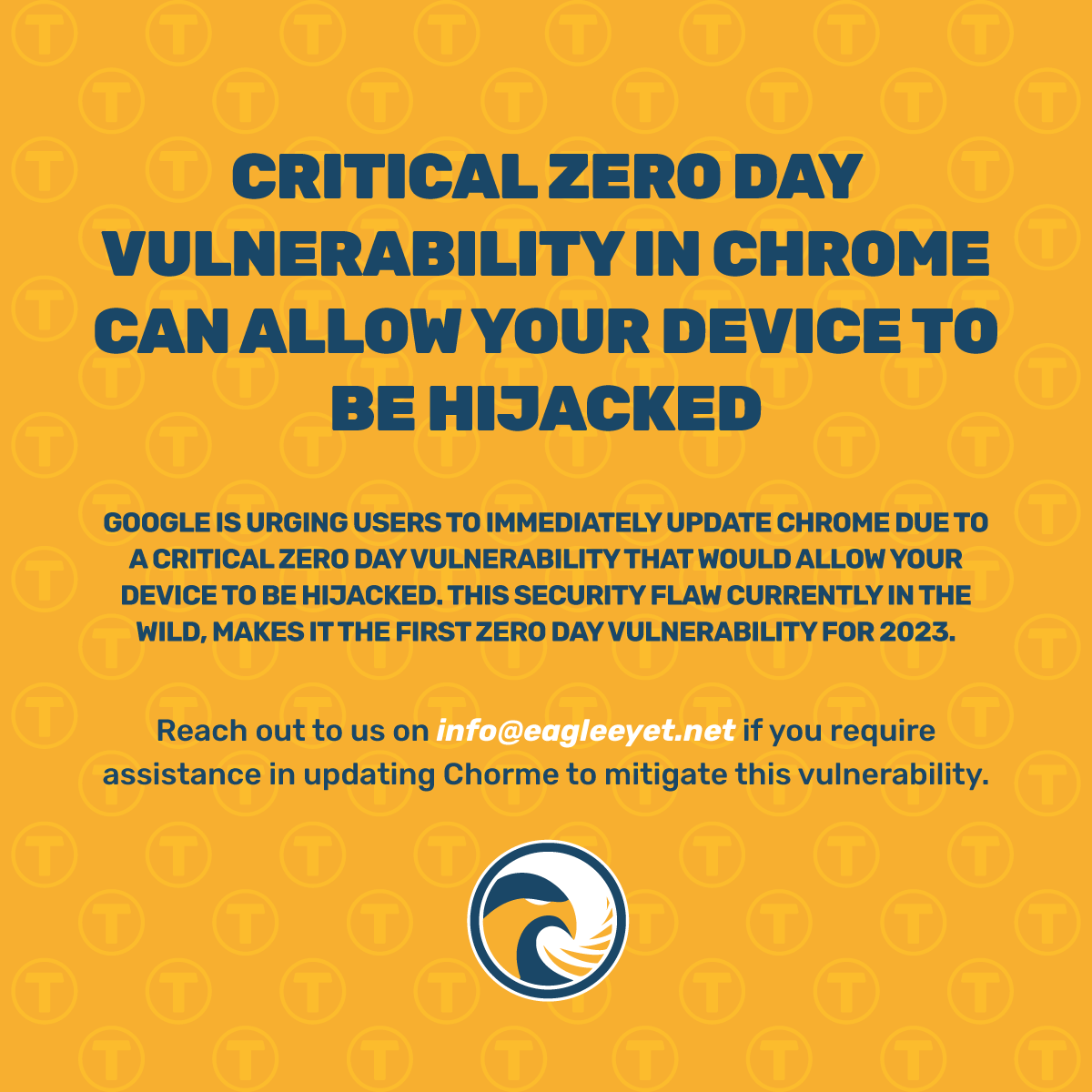 Google is urging users to immediately update chrome due to a critical zero day vulnerability that would allow your device to be hijacked.
This security flaw currently in the wild, makes it

the first zero day vulnerability for 2023.
The only information that was provided is that the vulnerability is "Type confusion in V8." V8 is the JavaScript engine used by Chrome.
Specifics are currently not being provided to prevent hackers from exploiting the vulnerability and allowing chrome users to either update it automatically or manually.
Google will keep the bug specifics under wraps until the majority of chrome users have had the chance to update to a patched version.
Reference:
https://www.the-sun.com/tech/7893883/google-chrome-update-zero-day-vulnerability-found/
https://www.theregister.com/2023/04/17/chrome_emergency_patch/
Reach out to us on [email protected] if you require assistance in updating Chorme to mitigate this vulnerability.